It's Family Day EVERY day at CAMH's Family Resource Centre!
The Office of Family Engagement (OFE) is fast approaching its first year of helping family members at CAMH, and is rolling out a series of posters to create awareness of the Family Resource Centre (FRC) and what it does.
Three different posters feature real family members, all photographed for the series. The FRC has friendly, knowledgeable volunteers who help family members with informational and navigational help to take care of themselves while supporting their family member. The posters have been designed to go on the inpatient units and outpatient waiting rooms and anywhere that family members spend time.
The Family Resource Centre:
We're open 9:00 a.m. to 5 p.m., Monday to Friday.
Bell Gateway Building,
100 Stokes Street,
Room 1314, beside the Out of This World Café.
You can also e-mail us at familyengagement@camh.ca
or call 416 535-0851 ext. 33202
or go to camh.ca and type families in the search bar.
Have a very happy #FamilyDay!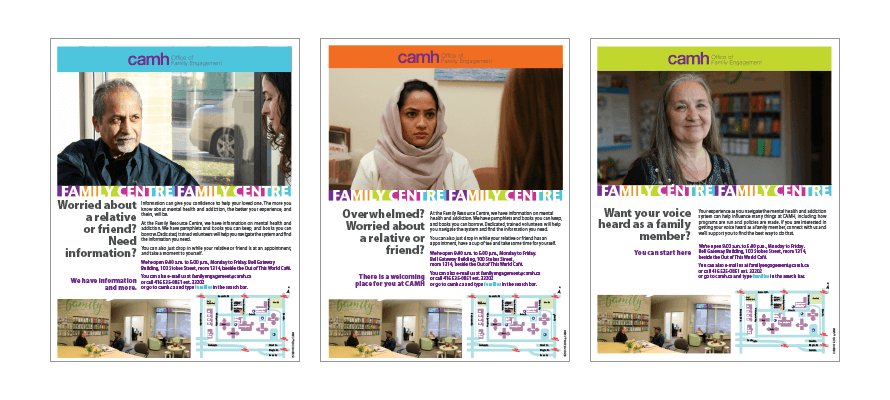 ---
Want more education info, innovation and stories? Follow CAMH Education on Twitter: @camhEdu